Following on from our earlier post on the Three Keys to Turning Your Postcard into a Keepsake, here's a case study to demonstrate.
Case Study: Andrew and Sue O'Brien, Partnerunning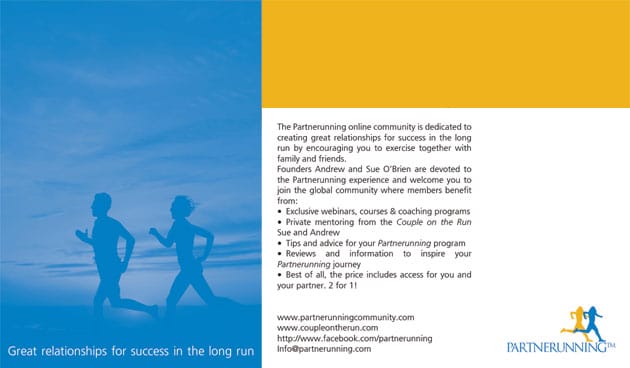 Fridge Test: An elegant clear image. Fridge worthy? I would. Simple statement supports the image.
Next Step: Some general points of contact via websites, Facebook and email.
Translation Text: This postcard was for a marathon running tradeshow and therefore includes a more specific sales pitch for the Partnerunning community.
Note: This is an example of a portrait front image and a landscape back of card. They can be different! The yellow block of colour I merely added to box out the shape to make it more attractive for this blog post.
Website: Partnerunning.com