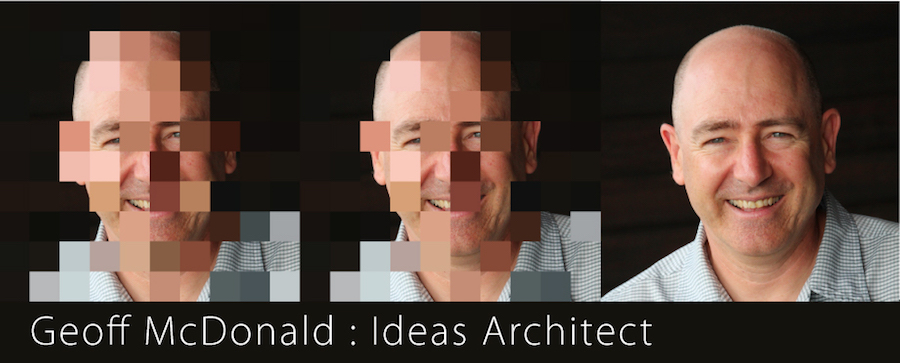 Disrupted before I even started…
My initial experience of disruption was before I'd even finished my first university degree. I was part of the last year of Deakin University architecture students to study for five full years and not touch a computer. It was like preparing for a career driving cars after serving an apprenticeship riding horses. My career was out of date before I'd even started!
At first I was totally #$%?! off! It hardly seemed fair. And, as one door closed I simply had to open another… It was at this time that I started my sense-making journey. If I didn't get my head around computers in architecture my future prospects would melt like ice cream in the summer sun.
As a result, instead of going into architectural practice I headed to the US to pursue a Masters degree. I finished up working in London and speaking at the two biggest architectural conferences in the world on the future I saw for architects. Later I wrote a book about this.
I've since had a number of different careers. I've run my own website design business, a coaching business, written corporate training programs and even designed board games for clients.
The big lesson for me in my career was that the only insurance I had was to study, learn and make sense of what was going on around me. It didn't mean I could stop the tidal wave of change coming. It simply gave me the chance to see it coming.
And, I didn't always get it right. One of the reasons I quit architecture was because I hated the idea of sitting at a computer all day. It's ironic that this is now normal for me and most other people. That's a great reminder that one person doesn't know it all.
[testimonial_rotator id="9113″]
A Potted History…
Education
Programs
Presenter and Facilitator
Change Agent

Interesting Bits
Connect with Geoff Online…