Speaking
Presentations
Geoff has presented to international audiences in the US, Canada, New Zealand and Australia. Typically he presents around future trends and scenarios plus innovation and ideas. Geoff is best known for his innovative presentation formats that often include quizzes, games and audits. Geoff also presents two-hour innovation workshops based on his popular Book Rapper series and has run more 90 webinar and online seminars. Geoff is also has experience facilitating strategic planning events using his architectural design thinking principles.
Topics
Geoff's speaks about: Leadership, Productivity and Change based on the books he has written or is currently writing.
Disruptive Leadership
The relationship between leader and follower has changed – the leader has lost their invincible suit of armour and the follower has a new found influence and the attention span on a goldfish. Is it any wonder our leaders today are less respected. In these Lead presentation series we look how to lead in today's climate so change actually happens.
Download the full book Disruptive Leadership
Done
Traditional linear and task focused project design only works for some people in certain situations. For creatives and for complex situations, it fails miserably. What do we do instead? That's what Done is all about – what to do when traditional project methods fail. The strategies in this book apply to personal productivity as well as teams and group projects.
Changed.
When I was writing my latest book Done, I realized something interesting… The same strategy for completing projects applies to change management. The key is to give people the tools and let them create their own change in their own way. It's power to the people. Currently, I'm writing Changed – How to make change happen when traditional methods don't work.
Some clients…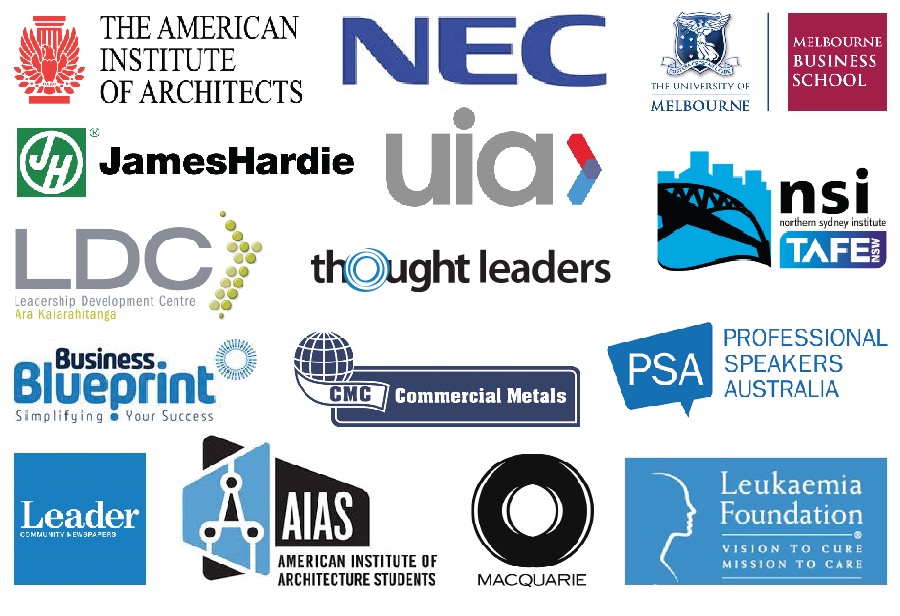 A recent recording…
Here is a summary recording of a recent presentation on Career Disruption… It's a short sharp sample of Geoff's keen brain and brilliant visuals at work…
Book Geoff
To find out more drop us a note via our contact form.