Hello!
And, congratulations! You made the effort and found me online. Here's a little more about me, plus a couple of gifts…
Contact Me…


geoff @ geoffmcdonald .com
0407 830 902
Please don't spam me by adding me to your mailing list. Instead, send me an invite, engage me in why I should read your stuff and let me decide for myself. A little respect goes a long way…
Connect…
If you want to connect via social media here are some links…
Book Rapper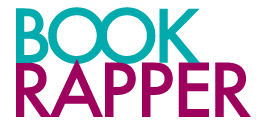 I may have mentioned this… I take an important business book, dig out the gold and redesign it so you can get the big ideas in 30 minutes.
Here's our issue called Ideal Growth.
It's derived from Jim Stengel's book Grow.
It's all about how to build sustainable business growth – enjoy!
Right click and 'save as' to download.
And, here's the link to the website: BookRapper.com
Designprobe

This is my dream business that I'm working towards.
It's all about design research through creating art-based models.
My paintings and sculptures are on this site.
1000Manifestos


A project to collect and share 1000 manifestos.
A manifesto is a declaration of your intent.
It's a cutting edge tool for defining and sharing your personal or business purpose.
My Latest Thoughts…
If you want to keep up to date with my latest thinking, you can…