Ailsa Page Marketing Expert
Ailsa Page marketing expert for small businesses helps them find and keep customers. She is the author of The Year I Owned A Wine Shop and The Shoe String Marketing Kit. Also, she has been a judge on the Telstra Women's Business Awards and is a Certified Speaking Professional with Professional Speakers Australia (PSA).
Ailsa has several decades of hands-on experience running award-winning events such as the Wangaratta Festival of Jazz through to working with education, business, corporate, government and not-for-profit clients.
She also has business qualifications from Melbourne Business School and lecturing experience at Victoria University.
Ailsa Page Podcast Interview
Ailsa shares the big mistake a lot of small businesses make with their marketing – particularly with their online channels.
In this episode of the Ideas Architect podcast, Ailsa talks about the importance of building long-term relationships, building profitable business networks. This reflects her number one marketing lesson: the need to love your customers and your products. And, the ultimate goal of doing business with your friends and people you like.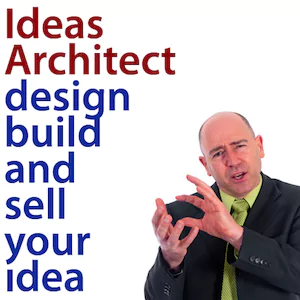 Ailsa is a passionate Western Bulldogs fan and she discusses some marketing and small business lessons from football.
She also talks about how she wrote her latest book. And, the challenge we all face in promoting ourselves and our own products includes the difference between being in front of your preferred audience and talking about your book with your family. How not to be a tosser! LOL.
Using her two decades of experience, Ailsa talks candidly about her use of social media and asks 'Should you be doing social media or not?' and 'What is your model of business success? Her view is that the corporate version of business success is too narrowly focused on business growth, which may not bring fulfilment for small business people.
She is also a prolific blogger, plays in a band and even wrote her first song recently!
Show Links
Listen, Download, Share
Podcast: Play in new window | Download | Embed
Subscribe: RSS