Ian Berry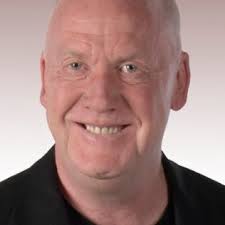 In his corporate life, Ian was a State Manager for a Financial Services company overseeing 200 people and sales in excess of $100 million. Since leaving the corporate world Ian has become an expert in the leadership space. He is an author, speaker, blogger and mentor. Ian is also:
Past National President of the National Speakers Association of Australia
Author of Changing What's Normal
Founder of the Difference Makers community
Fellow of Australian Institute of Management
Chairman of the Board of Trustees for the social enterprise Leaders Cafe
Ian's trademark is his refreshing candour and his passion is rehumanizing the workplace through simplifying leadership and management.
Podcast Topic: Simple Leadership
In this powerful conversation with Ian Berry we discuss the following
Why Simple is the Next Big Thing
Why management is dead and it should never have been alive
The importance of storytelling for Leadership and Performance
Why Management is the arch-enemy of Innovation
The greatest problem in the world today and how it shapes corporate culture
Why the typical approach to having people be Accountable is flawed
What the Positive Psychology Movement means for organizations
Why organizations need more gardeners and fewer mechanics
Why your role is more important than your job
The crucial power of relationships for delivering value
Why Engagement levels have not improved over the past 25 years
The key insight from Neuroscience
Why Society drives the Economy and not the other way around
The illusion of control and management
Why we need to change the conversation to create change
A simple practice you can use today to improve your results
The necessity of a vision and a shared view of reality
The paradox of being simple when dealing with complex human beings
Show Links
Listen, Download, Share
Podcast: Play in new window | Download | Embed
Subscribe: RSS