A Winning Blog Mindset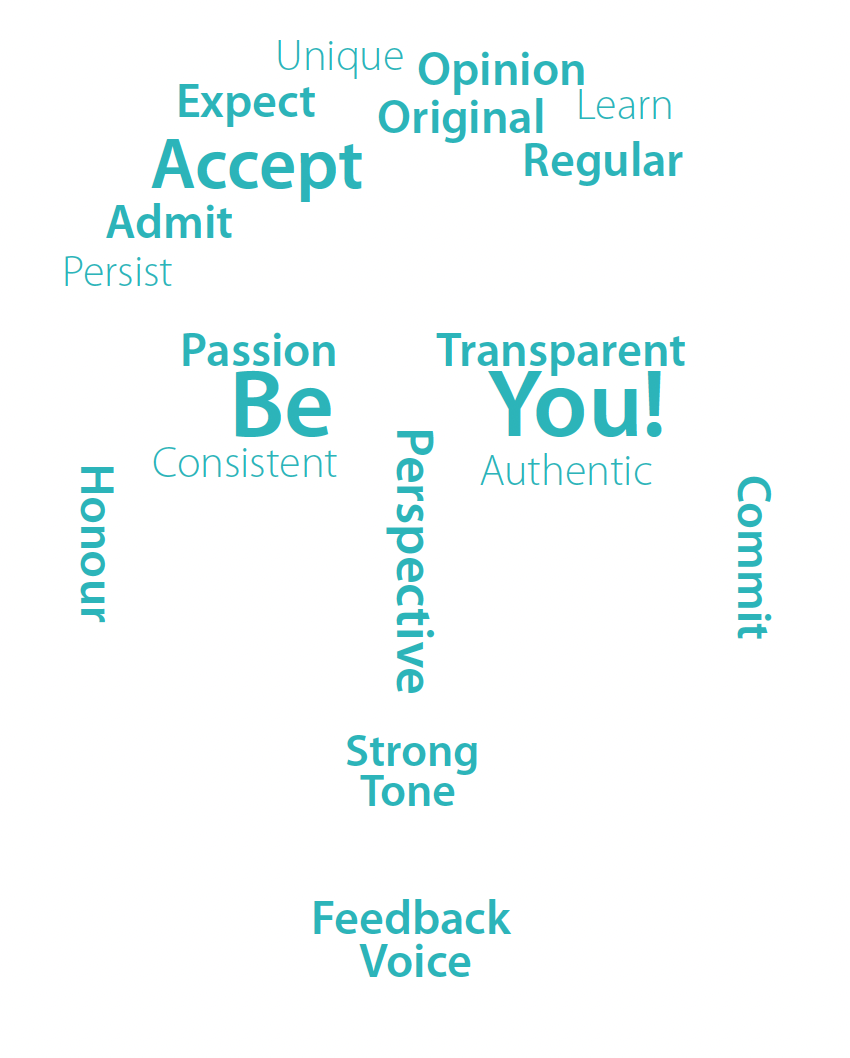 To create breakthrough results with your blog writing, you need to adopt the seven principles of a winning blog mindset.
Your mindset are the beliefs, thoughts and attitudes you bring to any situation. In blogging, it's your beliefs, thoughts and attitudes about what actions you take and what drives your success. If you want a breakthrough in your blogging results, changing your mindset or your attitude may be needed.
In this post we share the seven principles derived from the Book Rapper book summary of Michael A Bank's book, Blogging Heroes. Banks interviewed 30 of the world's top bloggers to discover their success for success.
[Updated and Expanded November 2021]
As in any good conversation your way of being in the world shapes what you say and the response you get. In the blogosphere, the same applies. Here's a list of seven personal qualities – the winning blog mindset – that you can use to enhance your blogging success and create breakthrough results.
1 Be Opinionated
Most people view blogs as mere opinions and this could be your strength. Remember, our newspapers have opinion pieces in them too! Simply be interesting and express yourself clearly. 
Action : Being opinionated can get you noticed and drive traffic to your site. Caution: Writing a blog is not a licence to be an asshole. Think before hitting 'publish'. 
2 Be Passionate
To succeed as a blogger will take time, persistence and commitment. Choose a topic that you're passionate. Your enthusiasm will fuel the journey and help to attract an audience. A lack of enthusiasm will dampen your blog. Dedicate yourself to your blog. Progress will happen, it will simply take time. 
Action : Commit to your blog for a specific time frame and create a production schedule. However, be disciplined with your time, blogs can be addictive. 
3 Be Original
A blogging business can be founded on unique content. Research and write original content where possible. When referring to other blogs, add a link rather than repeating what is said elsewhere. 
Action : What do you know more about than anyone else? What's your unique perspective on the world? Write about this. 
4 Be Regular
Post regularly to draw a loyal audience. Also, write in a consistent tone that will allow your readers to get to know you. Your consistency is the key to a consistent and regular readership. 
Action : Write often to encourage readers to return to your site. Readers get used to tuning in with regularity, be it daily, weekly, monthly or quarterly. Create a schedule that works for you. Train your readers in the habit of clicking of your consistently regular blog. 
5 Be Transparent
The principal feature of the web is connection. Every thing is just a click away. This means you can't hide things in the way you might have in the past. Be transparent, honour your sources, and admit your mistakes. We'll find out anyway! 
Action : Rather than steal or plagiarise other peoples work, simply link to it. 
6 Be Strong
Expect criticism. Accept it. The more popular your blog the more likely you'll get some less than generous feedback. You're not trying to please everyone on the planet – the goal is to satisfy an interested readership. Be strong, and take a stand for what you believe in. Be generous and acknowledge others. 
Action : When you receive criticism take a deep breath and ask yourself, "Is this useful criticism?" Then decide how to respond – constructively. 
7 Be YOU!
The most important quality you can have is to be yourself. Every other "being quality" on this list stems from being 'you'. By all means learn from others, and then, be true to yourself. Authenticity is better than imitation and perfection.
Action : Find your voice. Experimenting with your style and content. Once you're comfortable with in your blogging-voice, this you'll gain strength to promote your blog. 
Create Breakthrough Results
To develop a winning blog mindset and create breakthrough results apply these principles to your writing and publishing.