Book Rapper
Innovation from the best business brains on the planet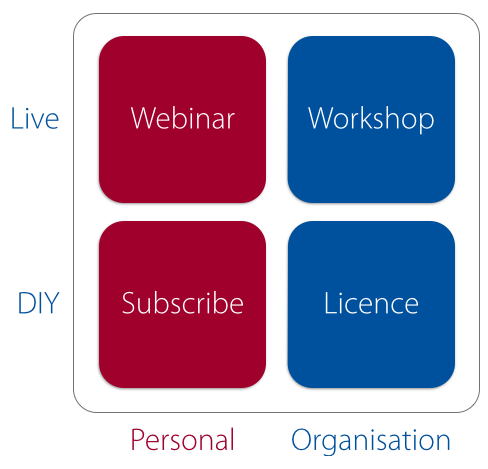 Book Rapper rewrites important business books so you can digest them in 30 minutes. They've been designed as an innovation program in a book and they feature some of the big ideas from the best business brains on the planet.
There are four ways you can innovate with Book Rapper:
Personal Subscription
Personal Webinars
Organisation Licence
Organisation Workshops
For more visit our website: BookRapper.com
Personal Subscription
Access over 50 issues featuring books from Seth Godin, Dan Pink, Warren Bennis, Chris Anderson, Roger Martin, Malcolm Gladwell and more… And, they are available in formats for you to read, listen and watch the big ideas.
ALL: A full subscription is $197 for access to all issues.
Leadership: Alternatively, we have a special leadership pack that includes nine of best leadership books ever written for $97. Learn more about our Leadership Program here.
Personal Webinars
We're about to relaunch these as a monthly discussion point around our latest issue. More details soon.
Organisation Licence
If you want to be able to share our Book Rapper issues with your team, your entire organisation and your clients, then you can purchase a licence to do so. It's an easy, cost-effective way to have everyone on the same page – literally.
Organisation Workshops
Our premium offer is to run an in-house Innovation Workshop. These sessions run for 2 1/2 hours and provide a low-cost, high impact way to innovate each month. The first half of the session discusses the book and the second discusses how to take advantage of the opportunities in your organisation.
For more visit our website: BookRapper.com or send us a message here.