Normally, when we think of a manifesto we think of a written document like the US Declaration of Independence. And, recently we showed that a manifesto can be a visual image or symbol in our post Eleven Iconic Manifestos. Now it's time to explore the auditory spectrum with songs that promote a cause or protest an unjust movement.
To create this list I asked friends, colleagues and connections on Facebook, LinkedIn and Twitter for suggestions. I've compiled their suggestions and added a few of my own to create this list of nineteen songs for a cause.
Be warned: I found listening to a number of these songs gave me goosebumps!
[Tweet "19 songs for a cause via @siberg_stories @annreynolds988 @Partnerunning #manifesto"]
[Tweet "19 songs for a cause via @trevoryoung @TessNobile @Yvonne_Adele #manifesto"]
John Lennon – Imagine
Imagine is a powerful world manifesto – it literally describes the world Lennon wants to see, a world that is peaceful, without the divisiveness of religion and nationalities and of the possibility of living without attachment to possessions.
Suggested by Kendall Bastian Hayes
Bob Dylan – Hurricane
This song by Bob Dylan was part of campaign to release Rubin 'Hurricane' Carter. He was a middleweight boxer who was wrongfully convicted of murder. After spending almost 20 years in prison, a public campaign finally secured his release.
Sam Cooke – A Change is Gonna Come
Sam Cooke's song A Change is Gonna Come was released in 1964 as a reflection of his own personal experiences of racism as a black man in the US. It became an anthem for the Black Civil Rights movement. The song was voted #12 on the Rolling Stone magazines Greatest Songs of All Time. And, Obama made a reference to it in his 2008 Presidential Election Victory Speech when he said 'change has come to America'.
https://www.youtube.com/watch?v=gbO2_077ixs
Michael Jackson and Lionel Richie – We Are the World
Michael Jackson and Lionel Richie wrote the song We Are The World as a charity single in 1985. It was performed by the super group USA for Africa and sold over 20 million copies. The song was created to support African famine relief and followed from the success of Band Aid's Do They Know It's Christmas?
The Specials AKA – Free Nelson Mandela
The worldwide campaign to Free Nelson Mandela from a South African prison was voiced in many forms – including this song by the UK band The Specials AKA. Unlike most protest songs this one is upbeat and employs the rhythms of African music.
Midnight Oil – Beds are Burning
Beds Are Burning is a political song about giving native Australian lands back to the Pintupi, who were among the very last people to come in from the desert. The song was also used as the first ever global music petition for Climate Change in 2009 as the "Tck Tck Tck, Time for Climate Justice" campaign.
Australian National Anthem
Any national anthem is a manifesto! It's a way to capture, celebrate and share the spirit of a country. It's also a declaration of the values and future direction of the nation. And, singing the anthem becomes a powerful ritual to unite the people whilst saluting the flag.
John Schumann – I was only 19
John Schumann was the lead singer for Australian and Redgum. He wrote this song to draw attention to the experience of the Australian soldiers who fought in the Vietnam War.
Neil Young – This Note's For You
Canadian singer and songwriter Neil Young is a noted environmentalist and advocate for the welfare of small farmers. In 1985, he co-found Farm-Aid as a charity concert to raise money to save family farmers from foreclosure in the US. This Note's For You was Young's 17th studio album and was released in 1988. Like the title track, it's focuses on the commercialism of rock and roll, in particular sponsorship of concerts. The video for this song was originally banned by MTV because of legal threats from Michael Jackson's attorneys.
Marvin Gaye – What's Going On
Don't be fooled by the laid-back soul style of this Marvin Gaye classic. It's actually a political protest! This song was written to raise political awareness of the effects of the Vietnam War.
Bruce Springsteen – Born in the USA
Born in the USA is the title song of an album by US rocker Bruce Springsteen. The album produced a record-equalling seven number one songs all on the theme of the ordinary mans fight to pursue the American dream. This title track is often misinterpreted as a patriotic anthem when it is really about the working class heroes that hold the American economy together.
For trivia buffs, this was also the first commercial release of an album on CD in the US.
Geelong Cats Football Theme Song
Any football club song is a manifesto too! It promotes the team as the 'best' and as a result invites you to join in. In this case, it claims Geelong to be the 'greatest team of all'. In the AFL, the football theme song of the winning team is played over the public address system at the stadium and sung vigorously by the players in the change rooms. Both are powerful rituals that heighten the emotional experience of winning the game.
Helen Reddy – I am Woman
This song started out as Helen Reddy's point of view on feminism and was later adopted as the anthem for the women's liberation movement in general. The song was chosen by the UN as the theme song for International Year of Women in 1975.
https://www.youtube.com/watch?v=MUBnxqEVKlk
Little Steven – I am a Patriot
Steven Van Zandt is also known by his stage names Little Steven or Miami Steve. The opening speech to this song is an important part of his protest against blind patriotism. The song was later boosted in popularity when Jackson Brown did a cover of it. And, even further when Pearl Jam completed their version.
Little Steven version…
Jackson Browne version…
Pearl Jam version…
https://www.youtube.com/watch?v=i-9cqKvcMhI
U2 – Sunday Bloody Sunday
Irish rock band U2's Sunday Bloody Sunday is strong political song highlighting the conflict in Northern Ireland. In particular it focuses on the effect of the Bloody Sunday incident when British troops opened fire against unarmed civil rights protestors.
Jackson Browne – Lives in the Balance
Jackson Browne wrote and sang a series of protest songs throughout his career. Lives in the Balance is his condemnation of US policy in Central America and in particular US backed wars in Nicaragua, El Salvador and Guatemala.
Xavier Rudd – Spirit Bird
Xavier Rudd is an Australian musician who has written and performed a number of songs on social themes such as environmentalism and the rights of Aboriginal peoples. Spirit Bird sings about the loss of land and culture of Australian Aborigines.
John Lennon – Instant Karma
Instant Karma by John Lennon and the Yoko Ono Band was one of the fastest produced songs in history with only ten days from it being written, recorded and produced. The song adopts the age-old wisdom of Buddhism in a pop song format. The underlying message is of cause and effect in that what we do today impacts our future.
http://www.youtube.com/watch?v=EqP3wT5lpa4
Hip Hop for Canteen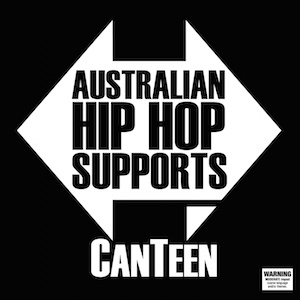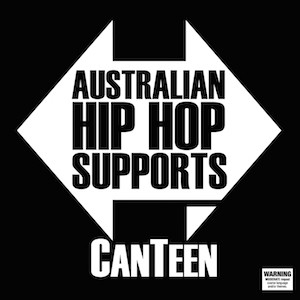 Whilst all the song listed above were written to promote a cause, this album of songs promotes a cause because of it's packaging. It' s a collection of hip hop songs compiled as a fund raiser and awareness generator for Australian youth cancer organization Canteen.
It was the final project by Australian rapper Hunter who died from terminal cancer soon after the album was released.
Which of these manifesto songs is your favourite? Any others that you'd add to the list?