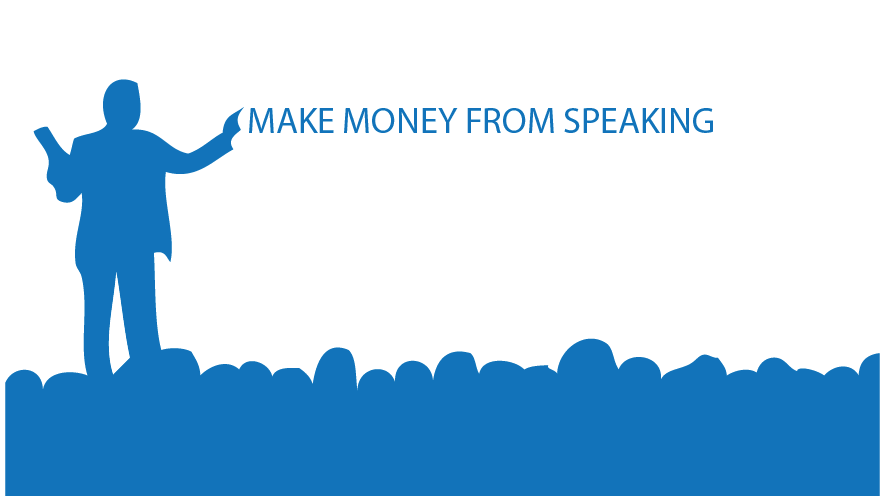 The professional speaking business used to be very simple: You stood up in front of a live audience and you were paid to present. If we were talking about business models for speakers 20 years ago this would be it. Done. Complete. Finished.
Today, it's not so simple. With the rise of digital media, the choices for how you can make money as a professional speaker have multiplied and fragmented.
Five Ways
That's really good news because now there are lots of opportunities. With digital media there are at least five different ways to present depending upon whether you are live or virtual, in front of your audience or a client's audience and whether you are presenting in real time or not.
You could be a speaker in these five ways:
Present to other people's live audiences at conferences
Run your own Meetup group to present to your own audience
Go online and offer webinars to a worldwide audience
Stay at home and present overseas via Skype
Be a recording star by creating your own YouTube channel
When to Speak
Plus, you'll need to decide when you speak as part of your overall business. For instance:
BEFORE: As a lead generator for your backend business
DURING: Present within a bigger consulting project
AFTER: Sell products that lead to speaking engagements
With all these choices you now need to be a whole lot smarter, way more strategic and even slightly sly to design your business in the right way.
And, this is why business models are the biggest challenge for speakers today. If you build the wrong one you will work harder to make less money. If you build the right one, you will make more money with less effort.
The Business Models for Speakers Workshop
In this one-day workshop you will learn:
Which of the five speaking formats is best for you
Whether you should be speaking before, during or after
A simple Marketing Plan for attracting your ideal clients
Workshop Presenter
Geoff McDonald has presented at international conferences in the US, Canada, New Zealand and Australia. He has been paid to present at conferences, earnt money running webinars to his own audience, spoken for free and sold products to attract speaking clients. Geoff is the author of Book Rapper, five books and works as the Ideas Architect to help speakers design build and sell their ideas.
Workshop Details
Date: Tuesday 18 August
Times: 9am to 4pm
Venue: Library At The Dock, 107 Victoria Harbour Promenade, Docklands, Melbourne.
Early bird: $345 plus GST (save $50) (closes 6pm Friday July 24th)
Regular: $395 plus GST
Limit: Maximum of 10 people only to ensure you walk away clear, focused and inspired.
More info: call Geoff on 0407 830 902